INTENSIVE 15 HOURS

It's a perfect course for
quick learning at a
low price.
INTENSIVE 20 HOURS

Designed to make the most
out of your stay in Madrid.
It's valid for visa purposes.
INTENSIVE 22 HOURS

Ideal for students who only
have a few weeks to learn
Spanish in Madrid.
DELE PREPARATION COURSE
DELE Diplomas are the only official way to certify your level of Spanish. Our course will familiarise you with the test model, giving you the tools you need to face the exam with confidence.
ONE TO ONE
You can add One-to-one lessons to your course, or take them separately. One-to-one lessons are custom-made, so that you practice and learn what you really need. The schedule and number of hours are subject to availability.
A different way to learn Spanish in Madrid
If you want to learn Spanish in Madrid and you're looking for a friendly school with a homey atmosphere; a school in which lessons are fun and communicative, held in small groups (10 students max.), our school must be your choice.
In our lessons, we follow the Task-based approach, a teaching method based on activities in which students participate and communicate through games and tasks that have a direct connection to real life.
We know that living in another country sometimes produces a degree of stress. In our school we do our best to make you feel comfortable. Cronopios is like a family. Teachers are friends and we manage the school together. Our students receive personal friendly attention, creating a great atmosphere at the school.
Learn Spanish in Madrid, and share a great experience with us.
Cronopios Idiomas is a small school opened in 2012 by a group of teachers who, after much work and dedication, obtained the accreditation given by the Instituto Cervantes: "The only international accreditation system for centers teaching Spanish as a foreign language. A quality accreditation that focuses on requirements and indicators related to the academic activity and to the faculty, a Center's equipment and facilities, the administrative organisation and the information and publicity pertaining to a Center devoted to ELE teaching".
Cronopios Idiomas is a cooperative Company. It's owned and run by its members according to the cooperative principles: democracy, solidarity and environmental responsibility. We believe in a new economy model: one that exists for the sake of the people, and we try to play our part in its development through participation in projects such as the production and distribution cooperative network Mercado Social de Madrid, and the credit co-op Coop57.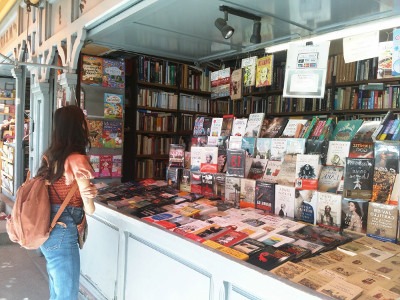 What is there not to love: with its back against the botanical gardens, little old wooden cabins stuffed…
https://cronopiosidiomas.com/wp-content/uploads/2019/11/The-Cuesta-de-Moyano-book-market.jpg
300
400
Cronopios Idiomas
https://cronopiosidiomas.com/wp-content/uploads/2018/04/Logo_web_morado3.png
Cronopios Idiomas
2019-11-13 11:29:07
2019-11-13 11:29:47
The Cuesta de Moyano book market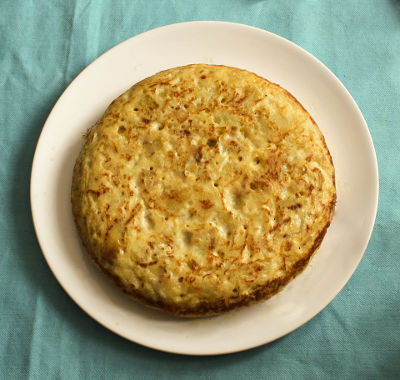 This is our second post on places to go to eat or drink closeby to the school. This is an ode to a local…
https://cronopiosidiomas.com/wp-content/uploads/2019/10/tortilla.jpg
380
400
Cronopios Idiomas
https://cronopiosidiomas.com/wp-content/uploads/2018/04/Logo_web_morado3.png
Cronopios Idiomas
2019-10-02 11:41:24
2019-10-02 11:41:24
Ode to a local bar in Madrid
Learn Spanish in Madrid – Spanish Language School
If you're looking for a language school in Madrid to learn Spanish, at Cronopios Idiomas we can help you learn the language quickly. You can also get your official language certificate with us, since we are qualified by Instituto Cervantes as one of the academies in Madrid which provide classes according to their standards and we are an official examination centre. The best way to achieve real Spanish immersion in Spain is to take part in the culture by experiencing the lifestyle and traditions. At Cronopios Idiomas we provide you with different activities to enjoy Madrid.
We offer Spanish courses according to different levels, so if you're coming to Spain and you have never studied the language before you can join us and learn in classes with 6-10 students, as well as enjoying activities in Madrid to get to know the city.
We work to offer a personalised and friendly service with dynamic Spanish classes in Madrid, because everything is easier if you are having fun and have the opportunity to meet other people who are learning the language like yourself.
Our teachers, all native speakers, will teach you all you need to know about the language, the city and the country. If you need an official document to prove your Spanish level, we'll help you get a certificate from Instituto Cervantes, the most important institution in the world responsible for promoting the study and the teaching of Spanish language.
Learning Spanish in Madrid isn't just learning a language, it's experiencing the life in one of the main capital cities in Europe. Spanish lessons in Madrid are, of course, very important, but it's easier to learn if you can use that knowledge in a practical way, speaking Spanish with other people, in a typical Spanish environment. Studying Spanish in Madrid can't be just memorizing words in a classroom, that's useless! With Cronopios you have the opportunity to get to know a particular culture, full of experiences that you'll never forget.
Spanish classes in Madrid
We have different courses depending on your time and your needs. Main courses are based on  intensive learning, consisting of 15, 20 or 22 hours. Within a short time you'll be speaking Spanish even with locals.
We want to provide you with the perfect course according to your goals, so we have other possibilities such as our DELE courses. You'll study in adapted classes to obtain your Spanish certificate.
You can always add more hours to your course if you need to. In this time you can learn all the things that you need, depending on your goals.
Language schools in Madrid usually offer a teaching based on learning in classrooms, forgetting that the most important thing to learn a language is to put into practice all the things you learned. We will instead help you speak and understand Spanish from a practical point of view.
Cronopios Idiomas– Spanish language school in Madrid
If you want to learn Spanish in Madrid just get in touch. Our classes are based on communicative activities, to help you speak and understand properly. We organise exclusive activities in Madrid to get to know the city and the culture, the best way to help you communicate correctly is by using the language in a practical way.
Sometimes it's difficult to live in a foreign country if you're not fluent in the language, but we will help you feel confortable and discover all the things that Madrid has to offer for everybody. Our main goal is to help you communicate in Spanish, and also we certainly want you to obtain your official certificate.
We think of ourselves as a family, all our students enjoy a relaxed environment where learning is very important, but supporting each other is essential. Teachers are ready to help you from day one, so if you need something just ask, we want to support you in this new adventure.
Sometimes, Spanish language schools in Madrid forget how important it is to have real life experiences. Making small talk in a typical bar can teach us much more than memorizing a long list of words, at Cronopios Idiomas we take the grammar very seriously, but we also work every day with the practical part of the language.
Enjoy your Spanish immersion in Spain
We work in a different way than other Spanish academies: we organise special activities beyond the classroom, to show you the city in a different way. Living in a different country means that you have to get used to new habits, we think that this city is wonderful and we want to share it with you while you are living a Spanish experience.
Madrid is a city with hundreds of things to do. Museo del Prado, Reina Sofía and Thyssen are three of the best museums in the world, you will visit them and other places of the city such as parks as Retiro Park, the essential sights and, of course, we always have time to stop for a while and drink a beer with a typical tapa.
If you are looking for accommodation in Madrid, we have our own network to provide you with the best place. You can live with a Spanish family in Madrid, you can share a flat with more students or you can live in a hotel: choose your option, we will take care of it for you. If you need a visa to stay in Spain and you don't have it yet we can help you get that as well. From the moment of our students' arrival we work to make their stay in Madrid easier. Living in a foreign country isn't easy sometimes, so everyone needs some help at the beginning. If you have any special needs or requirements just tell us, we will always try to help you.
There are many language schools in Madrid, but none of them are like ours. If you need more information about the courses and other services do contact us, we're waiting for you.