INTENSIVE 15 + 5

15 HOURS OF CLASSES + 5 ACTIVITIES

The perfect course if you want to learn Spanish in a fast yet relaxing way. Get close to Spanish in a fun
and communicative course.
INTENSIVE 20 + 5

20 HOURS OF CLASSES + 5 ACTIVITIES

If you not only wish to learn Spanih, but you want to take a look at Spanish culture and
history  as well.
INTENSIVE PLUS

22 HOURS OF CLASSES + 5 ACTIVITIES

If you don't have much time and you want to make the most of your stay in Madrid, this is the
course for you.
A different way to learn Spanish in Madrid
If you want to learn Spanish in Madrid and you're looking for a friendly school with a homely atmosphere; a school in which lessons are fun and communicative, held in small groups (8 students max.), our school must be your choice.
In our lessons, we follow the Task-based approach, a teaching method based on activities in which students participate and communicate through games and tasks that have a direct connection to real life.
We know that living in another country sometimes produces a degree of stress. In our school we do our best to make you feel comfortable. Cronopios is like a family. Teachers are friends and we manage the school together. Our students receive a personal and friendly attention, creating a great atmosphere at the school.
Learn Spanish in Madrid, and share a great experience with us.
Cronopios Idiomas is a small school opened in 2012 by a group of teachers who, after much work and dedication, obtained the accreditation given by the Instituto Cervantes: "The only international accreditation system for centers teaching Spanish as a foreign language. A quality accreditation that focuses on requirements and indicators related to the academic activity and to the faculty, a Center's equipment and facilities, the administrative organisation and the information and publicity pertaining to a Center devoted to ELE teaching".
Cronopios Idiomas is a cooperative Company. It's owned and run by and for its members according to the cooperative principles: democracy, solidarity and environmental responsibility. We believe in a new economy model: one that exists for the sake of the people, and we try to play our part in its development through participation in projects such as the production and distribution cooperative network Mercado Social de Madrid, and the credit co-op Coop57.
2nd of May is Madrid's region festivity, and they eay to remember heroes and heroines who rebelled against…
http://cronopiosidiomas.com/wp-content/uploads/2017/04/fusilamientos-del-3-de-mayo.jpg
606
800
Mario
http://cronopiosidiomas.com/wp-content/uploads/CronopiosIdomas_logo_eng.png
Mario
2017-04-28 15:20:42
2017-05-09 15:38:09
Seamstress Manuela Malasaña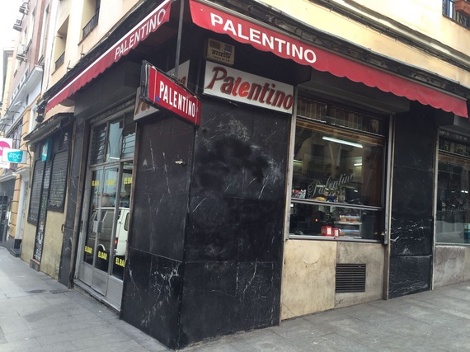 If somebody tells you about shabby things, you may not be willing to buy it, mostly when talking about…
http://cronopiosidiomas.com/wp-content/uploads/2017/03/Shabby-bars.jpg
352
470
Mario
http://cronopiosidiomas.com/wp-content/uploads/CronopiosIdomas_logo_eng.png
Mario
2017-03-30 14:39:02
2017-04-06 09:54:28
Shabby bars